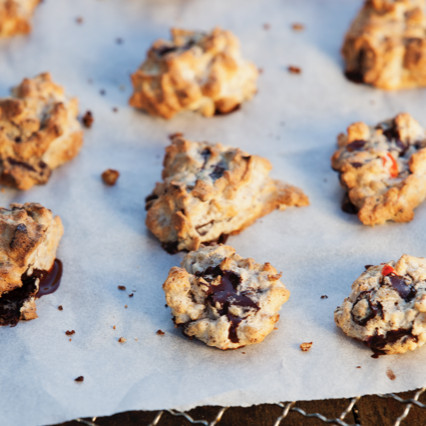 Walnut cookies – 30 pcs
You need:
3 egg whites
100 g Tagatesse
½ Tsp salt (Seltin)
250 g walnuts
100 g dark chocolate with at least 70 % cocoa
½ –1 red chilli
To do this:
Set the oven at 175 °C.
Have the egg whites in a bowl and whisk into Tagatesse little by little, plus the salt. Use a food processor, so you get a fairly thick meringue.
Coarsely chop walnuts and chocolate, finely chop the chili. Mix all of this in the meringue.
Use a teaspoon and add the tops of the meringue on a baking sheet with greaseproof paper. Bake right in the oven for approx. 12 minutes. Allow to cool on the plate.
Store in a box in the fridge or freeze.