Sugar-Free Gingerbread Cookies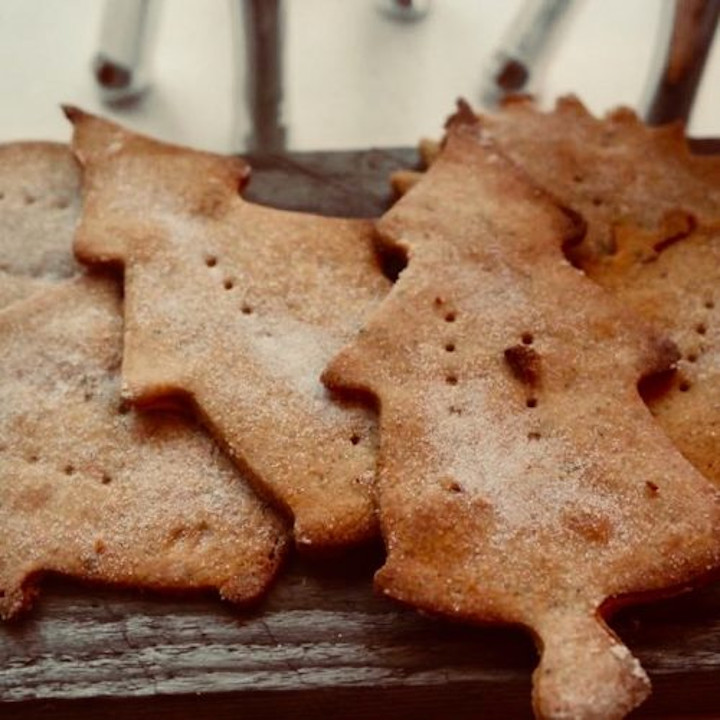 Simple and good Christmas baking without sugar
75 grams butter
3 tablespoons cream
2 tablespoons powdered sugar
2 tablespoons tagatesse
2 dl finely ground flour from shelled almonds or almond flour
3 tablespoons of coconut flour
1/4 tsp cloves
1/4 tsp ginger
1/4 tsp pepper
1 tsp cinnamon
1/2 teaspoon baking powder
To do this:
If you use almond flour instead of ground, shelled almonds, you must slightly increase the amount of butter. Melt the butter carefully, and stir in the cream. Allow the mixture to cool
Mix it dry, and have it in the butter.
Mix well and put it in the fridge over night
Take some dough and quickly knead it in your hands before rolling it out. Sprinkle some coconut flour on the dough if the dough sticks to the rolling pin.
Print out shapes and place on a baking tray lined with baking paper. Roast in the middle of the oven at 175 degrees for approximately 8 minutes.
If you want completely crispy gingerbread, you must store them cold, and eat them chilled.
Enjoy!