Protein-rich tuna salad with French dressing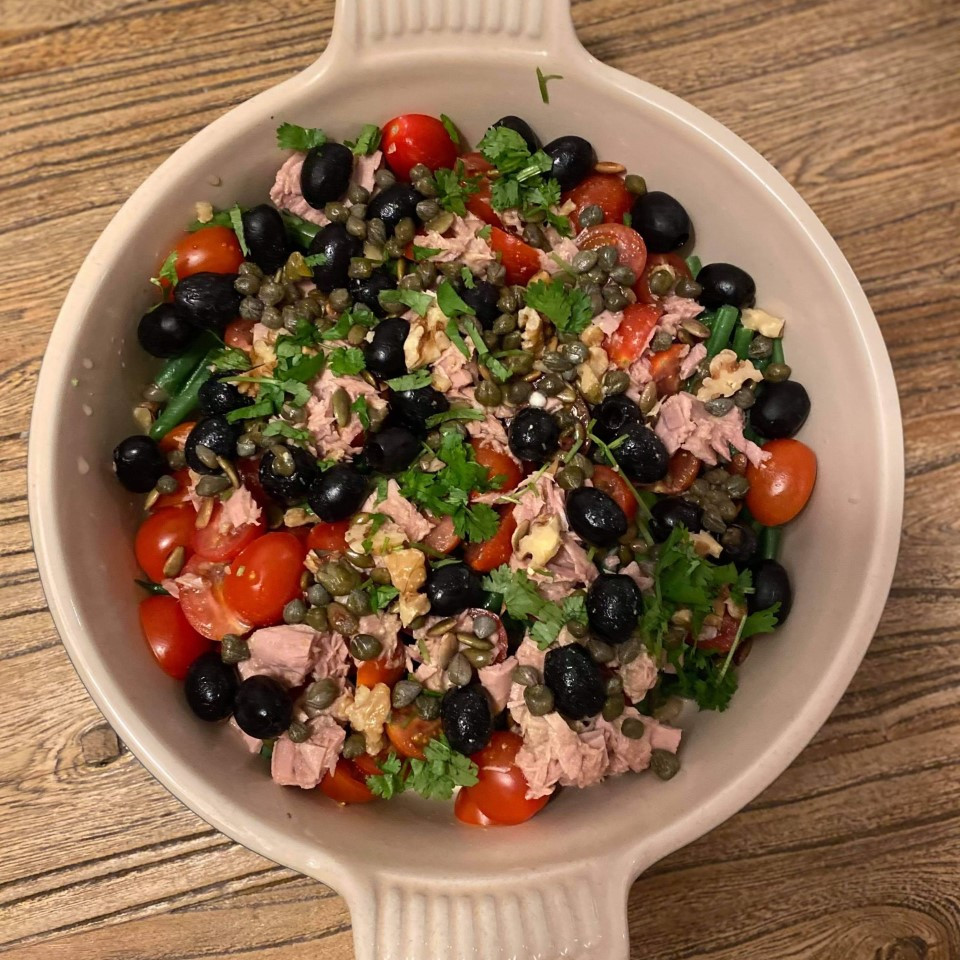 4 servings
150 g green beans or asparagus tops
1 can tuna in water
4 tomatoes
1 dl black olives with stone for decoration
Dressing
2 tablespoons lemon juice
½ tbsp white wine vinegar
2 tablespoons capers
1 tsp Dijon mustard
½ teaspoon salt
1 teaspoon pepper
Boil beans or asparagus tops in a maximum of 3 minutes. Rinse in cold water immediately after cooking
Mix all the ingredients for the dressing: lemon juice, white wine vinegar, capers, Dijon mustard, salt and pepper.
Pour the water of the tuna, and add the tuna in a bowl or lunchbox.
Add beans, egg boats and tomato slices on top.
Garnish with olives, and pour the dressing over just before you want to eat.