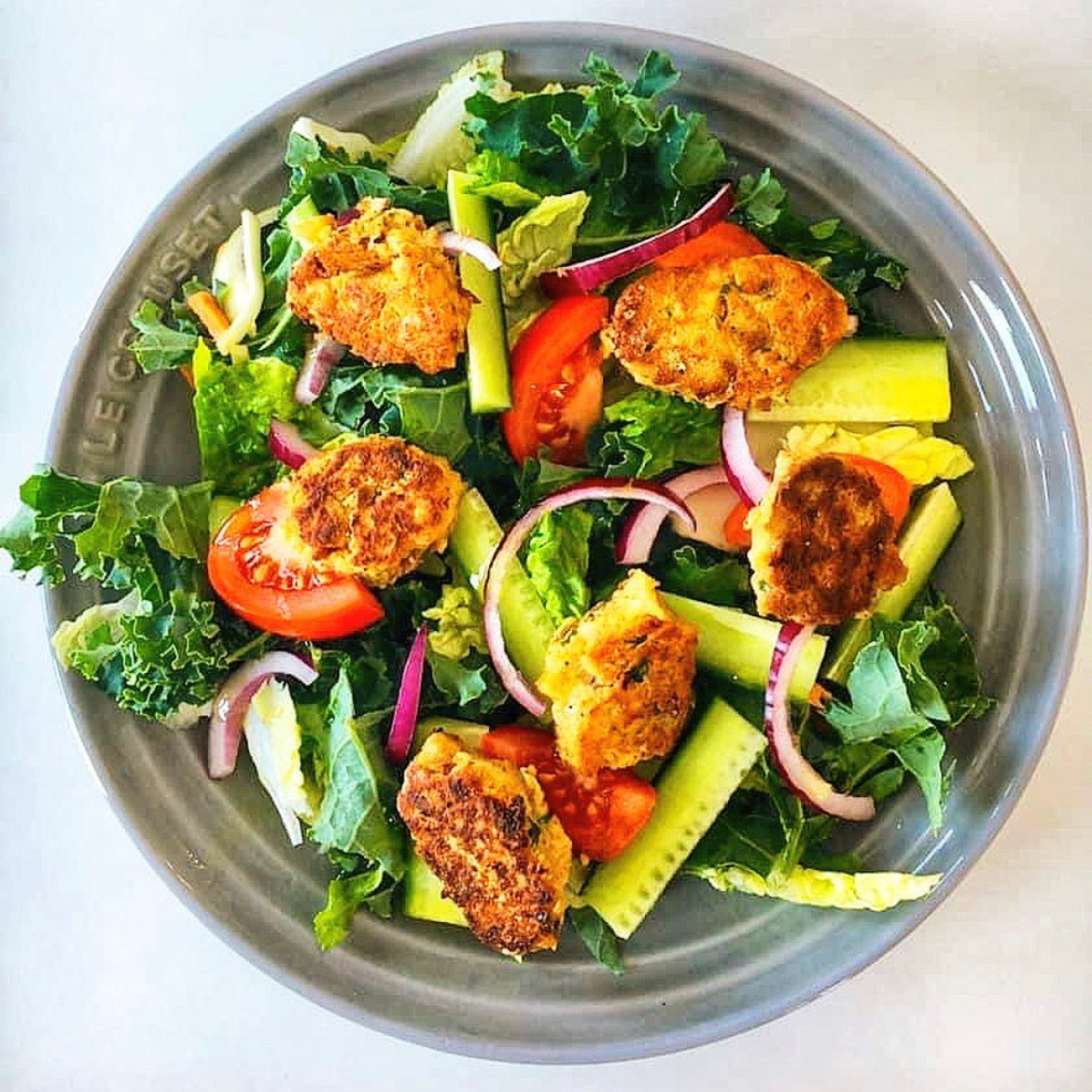 4 servings

Tip: chickpea balls are great to the lunch package with salad and dressing of oil, water and lemon to🥰
30 g chickpeas, pre-soaked overnight or buy ready-cooked
8 tablespoons butter
2 large whole onion chopped
1 teaspoon cumin (or a little nutmeg) 2 cloves garlic, crushed
3 tablespoons chopped parsley or 1 tsp dried parsley
1 teaspoon thyme, dry
1 beaten egg
6 tablespoons kikertermel
2 tsp baking powder
1 teaspoon of salt
1 teaspoon freshly ground pepper
Rinse the peas well, and have them in a big saucepan. Fill in plenty of water and bring to a boil. Foam with a slotted spoon until the liquid is clear. Let the peas cook for approx. 1 hour to the peas are completely soft. Strain off the water but save approx. 1 DL. Run the peas in a food processor, add the cooking power (1 dl) and run until the mass becomes smooth.
Have you finished cooked peas, rinse them well in cold water and have them in the perfect place. Add 1 dl of water and run the peas smooth.
Warm 3 tablespoons of the butter in a frying pan, in the onion and saute it until it has become soft. Add the cumin and the garlic until it smells good. Mix in parsley and thyme and set the pan to the side.
Have the pea mixture in a bowl and mix in eggs, chickpea flour, baking powder and the onion mixture. Season to taste with salt and pepper.
Create bowls with the help of two teaspoons of the size of a walnut, and then press the a little flat. Sprinkle some chickpea flour over the bowls.
Warm the rest of the butter and fry the buns, a few at a time, until they are golden on both sides. Let the finished bowls, drain off the grease on a kitchen paper. Served both hot and cold.