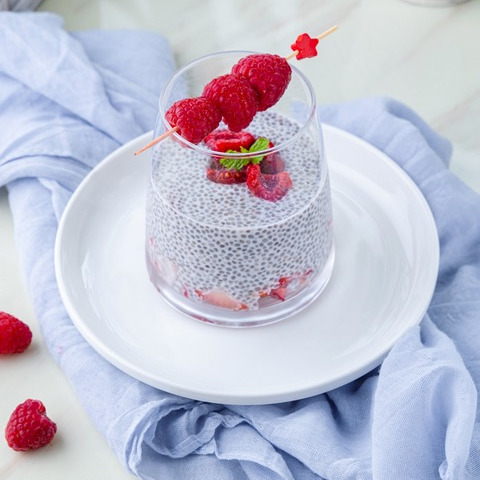 4 tbsp chia seeds
2dl optional milk (recommend oats or almond milk)
Add chia seeds in a bowl and pour over the milk. Pour the mixture into a box with a lid, and put the porridge in the fridge overnight.
Tip: you can also have in spices like cinnamon or cardamom.
Top with different berries, nuts, coconut flakes or granola.
Chia seeds are rich in omega-3 fatty acids, antioxidants, proteins and fiber.